Data Destruction
Done Right.
Work with one of the Nation's Leading
Data Destruction Companies
Do you have unused hard drives with sensitive data? Are you a business owner or IT manager looking for a safe way to dispose of your company's outdated computer hardware? Innovative IT Solutions can help. We're one of the top Data Destruction Companies in the United States and our expertise extends beyond just data destruction. We also recycle more computers than anyone else around.
Our process is straight forward however at the same time very thorough. We adhere to NIST standards with all of our clients and the work we do with their equipment. We process each piece of gear with attention and detail. We provide our clients with a serialized report, outlining everything we have done with the equipment to securely erase and/or destroy it. Additionally, we provide a certificate of Data Destruction Services to our clients for their records, protecting them from any future scrutiny or backlash from their disposed equipment.
Our recycling program is unique, 100% green, sustainable, and environmentally friendly. Aside from being good for our planet, it reduces landfill depletion and it's also great for your business bottom line. Computer companies that use our computer recycling expertise for their hard drive disposal needs never have to worry about whether we take proper measures to destroy all valuable data.
Ready to
Recycle Your Old
IT Equipment?
At Innovative IT Solutions, we support local business owners by helping them with their computer disposal needs. As a locally owned and operated business, we strive to make our city the best it can be. That's why we offer some of the most competitive pricing on data destruction, and hard drive recycling.
For details on our data destruction services and computer recycling program, give us a call today. Or stop by our OKC home office to get started. We have a recycling center on-site in our South OKC building near the airport, making it easy for you to drop off your unused phone, PC, or hardware device when it's convenient for you.
Keep in mind however that our arm extends well beyond our great city. We also will pick up your company's IT equipment from anywhere in the country or cover the costs of shipping it to our facility for processing.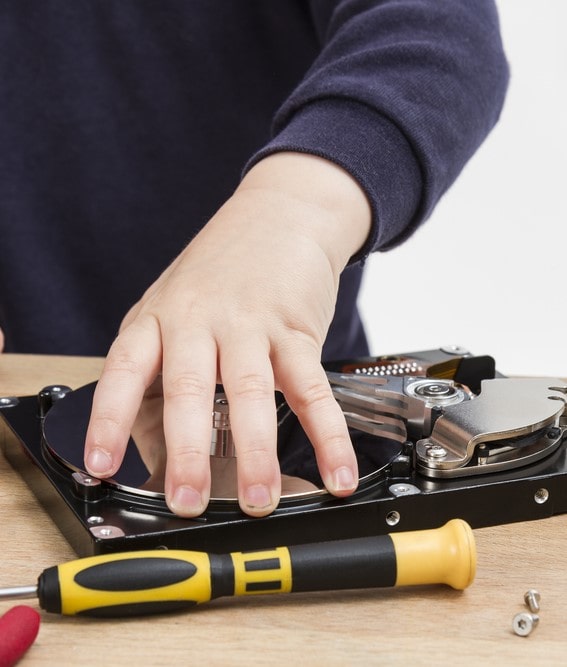 Three Methods
Of Data Distruction
Method 1: Data Erasing, Baseline and Enhanced Removal
Erasure is performed using Department of Defense approved standards and procedures, and then shredding if not for re-use/return. Department of Defense protocol covers both baseline and enhanced overwriting of data.
Baseline: Our software overwrites every sector of the hard disk with one pass of randomly generated data.
Enhanced: Every sector is over-written three times: first with a 1, then every sector is over-written again with a 0, and then every sector is over-written a third time with randomly generated 1s and 0s. *If a hard disk is faulty and cannot be erased, then it is physically destroyed by using an industrial shredder.
Method 2: Degaussing Erasure
Degaussing may be accomplished in two ways: 1. AC erasure, the medium is degaussed by applying an alternating field that is reduced in amplitude over time from an initial high value (i.e., AC powered); 2. DC erasure, the medium is saturated by applying a unidirectional field (i.e., DC powered or by employing a permanent magnet).
Method 3: Shredding and Disintegration
The shredding/disintegration process utilizes a purpose built low speed, high torque, industrial disintegrator, which involves a process of cutting and grinding the medium into small particles that are finally reduced to pass through a screen (40mm – 6mm dependent on security requirements). At 6mm not even the world's most capable IT professionals could piece the data together again.
IT SERVICES
for your business
Contact us today to inquire about DATA DESTRUCTION, ASSET RECOVERY, IT EQUIPMENT RECYCLING SERVICES.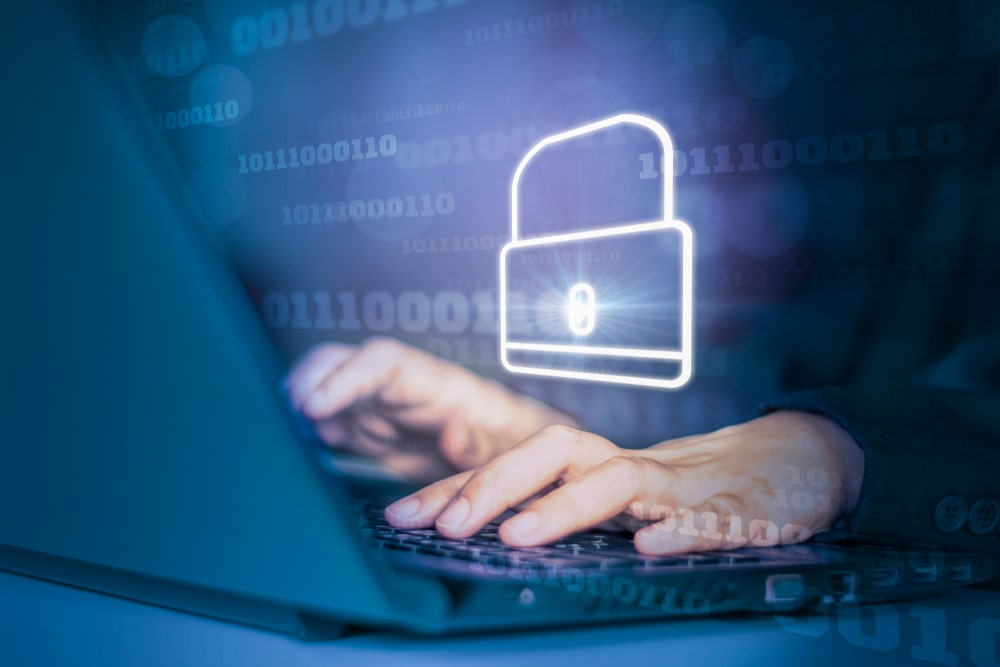 Certified
Data Destruction
Services
Do you have old computers that contain sensitive data? Does your company have a recycling plan in place? If you answered yes to either of these questions, Innovative IT Solutions can help. We are one of the United State's best Data Destruction Companies offering specialized computer recycling services.
Recently, several counties and states have implemented policies that require businesses and individuals to pay for their own computer recycling and disposal services. This means that anyone who wants to recycle or dispose of old electronic equipment will have to pony up money out of their own pockets. It is now more essential than ever for business owners or managers to make sure that their sensitive data gets wiped off securely from all unwanted devices so they are completely unrecoverable.
To guarantee data security, everyone must now recycle old or unused equipment by ensuring physical destruction in an environmentally friendly manner, instead of just throwing it in the trash where it'll likely end up in a landfill.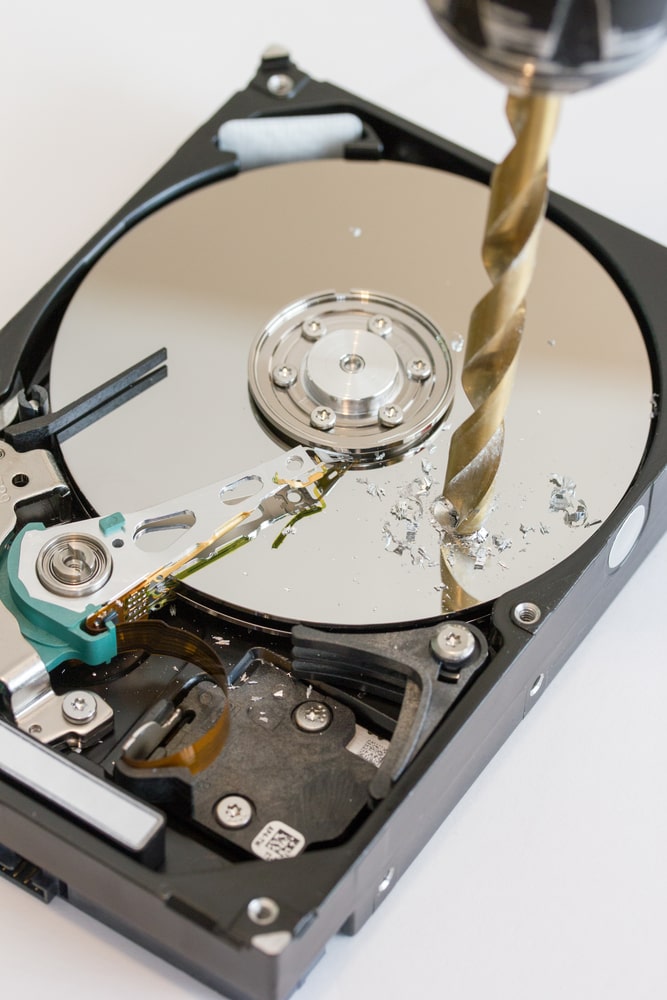 Innovative IT Solutions is your one-stop shop for sensitive data destruction. We also offer computer recycling services with an eco-friendly emphasis. Our full service computer disposal company will get rid of your computer equipment for you and prevent data breaches by ensuring sensitive data doesn't get into the wrong hands. Our data destruction process begins with retrieval of all used computer equipment including backup tapes, SSDs, hard drives and even floppy disks from customers who contact us to handle their computer recycling or hard drive disposal needs.
Unused computer recycling has never been easier because our skilled technicians have all the necessary equipment and are familiar with following the best practices and site data destruction procedures for computer recycling.